Top
Open Innovation from Silicon Valley Development that Utilizes Local Advantages
To meet next-generation healthcare needs, Terumo establishes research and development sites in the optimal region for each product. In 2018, Terumo established the new research and development site, Terumo Bay Area Innovation Lab (TBAIL), in Silicon Valley, California, where technologies and engineers gather from around the world.
TBAIL was formed by the integration of two organizations: Kalila Medical, Inc (KMI), which became part of the Terumo Group in January 2017; and Terumo's Silicon Valley Lab (SVL), which hosted individuals sent from Terumo Shonan Center of Corporate R&D. TBAIL has approximately 50 associates whose work is primarily centered in product development for the Cardiac and Vascular Company (one of Terumo's three companies), research and development, pilot production, and bridge production (small-scale production conducted prior to ramping up to large-scale).
Silicon Valley hosts the headquarters of advanced IT companies including Google, Apple, and Netflix, and other well known firms such as Tesla. In the medical device industry as well, there are many startups with new technology, placing the area on par with Minnesota and Boston as a medtech cluster. In addition, Silicon Valley has a robust "ecosystem" for funding startups and accelerating their businesses. That ecosystem includes a large selection of engineers who can be hired for have instant impact, and of partner entities with expertise in the finance, regulatory, manufacturing, and other aspects related to product development, so that a company there need not rely only on its own technology and expertise.
The Terumo Group research and development strategy has resulted in investment in a Silicon Valley venture fund in 2013, establishment Terumo Medical Innovation as a development subsidiary located within a hospital, the seeking out of new technologies and ideas, and initial development of new products. As a continuation of the strategy, the concept for establishing TBAIL was to "create a Terumo R&D campus that anyone can use." Compared to Japan, Silicon Valley also has many more companies that can perform joint development, contract manufacturers with manufacturing equipment to support production, and consulting firms that specialize in collaboration with the medical settings and regulatory application processes of the United States. Expectations are high that this ability to utilize these and other strengths will lead to more innovative and speedy research and development across the Terumo Group.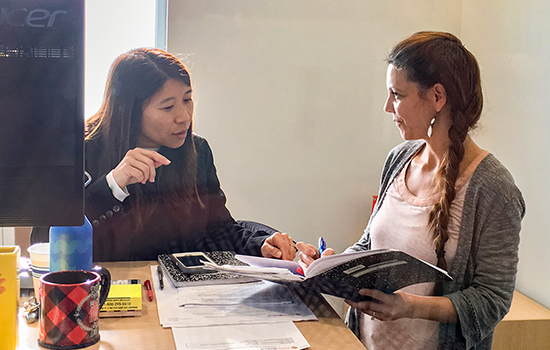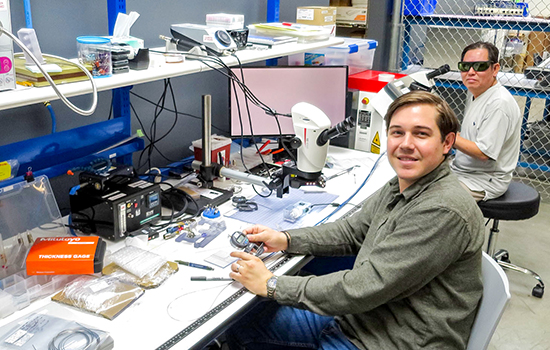 Fully Utilize US and Japan Development Expertise Accelerate Technology Collaboration
Development themes that have been pursued at TBAIL are primarily related to devices used in interventional therapy for cardiovascular and peripheral diseases. Steerable sheaths developed at TBAIL, used in a treatment for arrythmia called catheter ablation, are already being sold in the United States.
Themes have various backgrounds; some were developed and produced by KMI, and others by associates from Corporate R&D in Japan. Some have also been jointly developed with local startup firms or academia. However, projects are pursued with a variety of engineers bringing together their technologies and product realization expertise, without worrying about what organization they belong to. Not only is this because of the Silicon Valley culture, it's also the result of companies from a variety of countries joining Terumo Group through proactive M&A activities over the years. Another reason is that this process of integrating technologies and people has been comparatively flexible.
Terumo R&D not only seeks out technology, but values a culture of innovation—and values the people who sustain it. In recent years, the Terumo Group has held a Global Technology Fair (GTF), where engineers can gather to share the fruits of their research. The GTF is strengthens technological collaboration across regions and businesses.
TBAIL will continue to aggressively pursue themes beyond just technology collaboration within the Terumo Group and Cardiac and Vascular Company, looking to strengthen capability in essential future healthcare fields including biotechnology and digital health, and building experience and expertise in R&D that utilizes a full range of external resources.