Top

Neurovascular Division
MicroVention
Revolutionizing neurovascular intervention with unique technologies
MicroVention pioneers the development of catheter-based, minimally invasive, neuroendovascular technologies that provide therapeutic advantages for neurovascular disorders. Terumo collaborates with this U.S.-based subsidiary to provide innovative solutions to treat these diseases that can be devastating for patients, specifically ischemic stroke (a type of stroke caused by a blockage of blood flow within the brain) and brain aneurysms (a weak, bulging area on the wall of an artery). In particular, a wide range of devices, including catheters and guidewires, allow healthcare professionals to gain easier access to treat lesions and improve patients' quality of life.
How are neuroendovascular diseases treated?
When complications occur in blood vessels of the brain, blood can stop flowing properly to the brain, and may destroy essential brain cells; this condition is collectively referred to as "stroke." Generally, there are two causes of stroke: Blockage of blood vessels of the brain; or breakage of and bleeding from the blood vessels of the brain. When blockage of these vessels occurs, it is referred to as "cerebral infarction," and breakage and bleeding is called "cerebral hemorrhage." One representative type of cerebral hemorrhage is subarachnoid hemorrhage; this usually occurs when an aneurysm ruptures.
In the past, the common medicinal way to treat cerebral infarction was to administer drugs that would dissolve the blood clot. The common surgical aneurysm treatment was open surgery to the skull (craniotomy) where a clip device is placed to stop blood flow in the affected blood vessel to assist to prevent rupture. In recent years, however, the treatments of cerebral infarction and aneurysm alike are evolving rapidly to use catheters in what is called "neurovascular intervention," which greatly reduces the physical burden on patients.
As treatments evolve, increasingly advanced medical devices including catheters, coils, stents and flow disruption devices are being developed to expand the range of patients who can benefit from these treatments.
Brain aneurysm
A weakness (deformation) occurs in a blood vessel of the brain. If it ruptures, it may cause a neurovascular complication.

Place material inside aneurysm, to prevent blood flow into the aneurysm which may cause a rupture
Ischemic stroke
A blood clot occurs in a blood vessel of the brain. Blood circulation is interrupted, and brain tissues can be damaged.

Aspirate (suction) the clot with a catheter or use a retrieval device to remove blood clot and restore blood flow
Neurovascular malformations
Arteries and veins join abnormally and can entangle blood vessels bypassing normal tissue and may deprive oxygen and nutrients from that area of the brain.

Place embolization material at the lesion to close off the abnormal blood flow
Main Products
Note: The regulatory approval status and availability of these products differ by country or region.
Aneurysm Therapeutic Devices
A brain aneurysm is a weak, bulging area on the wall of an artery. These devices treat an aneurysm by filling the aneurysm sac or diverting the flow into the aneurysm.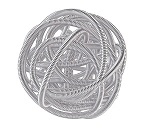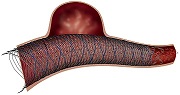 Embolization Devices
An arteriovenous malformation (AVM) or dural arteriovenous fistula (AVF) is an abnormal connection of blood vessels. These devices assist with treating these conditions or help prevent blood flow into blood vessels.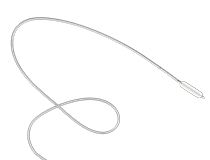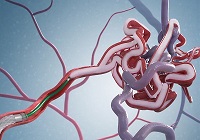 Aspiration Devices and Carotid Stent
Devices designed to treat blood clots within the neurovascular vessels that can remove plaque and/or clots.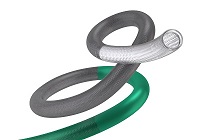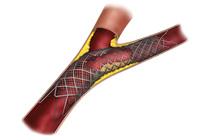 Access Devices
These devices allow physicians to gain neuroendovascular access to the treatment areas in the brain.