Top
The TIS Division offers diagnostic and therapeutic catheter products used to treat illnesses in areas such as the heart and lower limbs, in the field of vascular intervention; and chemotherapy administered by catheter to the liver, in the field of interventional oncology. Through these products, the TIS Division contributes to better treatment outcomes and quality of life for patients, and helps doctors perform at the highest levels of their capabilities.
The business has also promoted the interventional therapy TRI(Transradial Intervention), which accesses blood vessels from the wrist, which can reduce patient burden compared to other access points. Previously, TRI was used primarily for cardiovascular treatment, but in recent years Terumo has worked to develop optimal products for using TRI in peripheral and oncological areas as well, contributing to the advancement of vascular treatment.
What is vascular interventional therapy?
Human blood vessels can lose their flexibility, harden, develop thick walls, or become narrow and inhibit circulation, due to advancing age or lifestyle diseases (diabetes, high blood pressure, hyoerlipemia, etc.). When the arteries of the heart or lower limbs narrow, it can obstruct blood flow and cause heart attack or peripheral occlusive arterial disease.
One way to treat this condition is vascular intervention (interventional treatment of the coronary or peripheral arteries). In intervention, a catheter is inserted through the wrist or groin into a blood vessel and guided to the lesion (place where narrowing has occurred), where a balloon or stent is placed to expand the blood vessel from the inside and restore blood flow. Products called "access devices" are used to perform vascular intervention, including sheaths to create the opening for insertion and guidewires to lead to the lesion. Products such as drug-eluting stents (DES) are used for treatment, and imaging systems are used to monitor the lesion before and after treatment, using ultrasound or light.
Terumo provides a total lineup of devices that cover the entire treatment from start to finish, with superior usability and high effectiveness in treating patients. Going beyond simply supplying products, Terumo has also developed unique training programs as it works globally to spread minimally invasive interventional procedures that reduce patients' burden.
Procedure for catheterization (Japanese)
Main Products
Note: The regulatory approval status and availability of these products differ by country or region.
Access Devices
Create the access point to insert a catheter into a blood vessel and the path to a lesion.
Therapeutic Devices
Treat lesions inside a blood vessel using items such as stents and coils.
Coronary Intervention (Cardiology)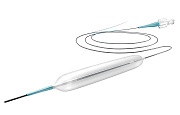 Peripheral Intervention (Endovascular)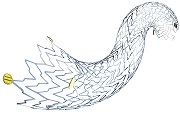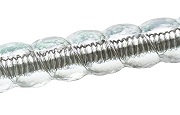 Intravascular Imaging Systems
Use ultrasound or light to observe the surface or cross-section of blood vessel walls.
Interventional Oncology
"Interventional oncology" is a term referring to chemotherapy administered by an interventional device to treat cancer. One therapy used to treat liver cancer is called TACE (Transcatheter Arterial Chemo-embolization). It consists of insertion of a tiny interventional device – an extremely thin tube - called a microcatheter into the hepatic artery, which delivers nutrition to liver cancer cells; anticancer drugs and material that stops blood flow are placed there to deny blood flow and kill the cancer cells.
A subsidiary in Japan called Terumo Clinical Supply Co., Ltd. leads Terumo development and production of a wide variety of interventional radiology devices (IVR devices) that are designed for use with X-ray, ultrasound, CT, and other diagnostic imaging devices.
TACE, an approach for treating liver cancer, is a prime example of a therapy performed with these devices.
Main Products
IO devices
Note: The regulatory approval status and availability of these products differ by country or region.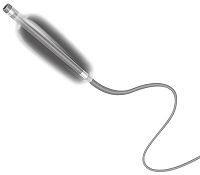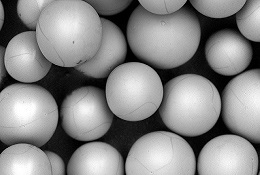 Micro balloon catheter [photo]
Micro catheter
Micro guidewire
Holmium microspheres
Drug-elutable beads [photo]
Related Links
Terumo Interventional Systems (for medical professionals)