Top

Vascular Graft Division
Terumo Aortic
Excellent technological synergy to bring patients optimal aortic treatment
Terumo Aortic is the group's vascular business, providing products including surgical grafts and stent grafts that are used by surgeons and interventional radiologists to treat patients with aortic disease, which includes thoracic and abdominal aneurysms and aortic conditions such as dissection. The company has a comprehensive product portfolio contributing to help save the lives of many patients in over 90 countries. Future plans include the development of products utilizing digital technology to deliver products optimized for individual patients, as Terumo Aortic continues the development of innovative and unique products to treat complex aortic pathologies.
How do we treat aortic disease?
Aortic aneurysm and dissection can lead to a life-threatening rupture and malperfusion of the aorta; suitable treatment with a surgical graft or implantation of a stent graft can help save a patient's life. There is also a hybrid treatment option which is a combination of surgical and endovascular procedures.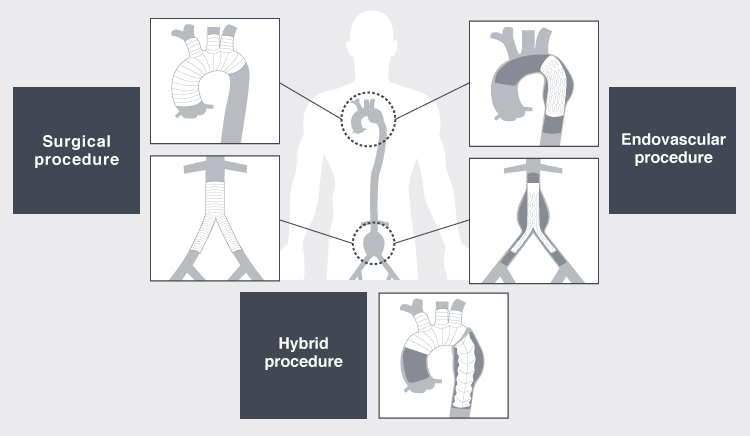 Main Products
Note: The regulatory approval status and availability of these products differ by country or region.
Surgical Grafts
Used in surgery to replace diseased blood vessels or create bypass.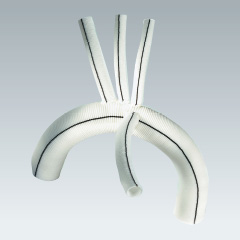 Thoracic vascular graft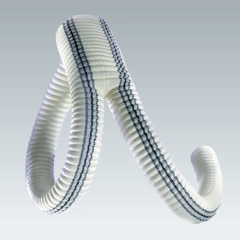 Abdominal vascular graft
Stent Grafts
Used in interventional treatment of aneurysms by implanting stented artificial blood vessels in affected areas to prevent rupture.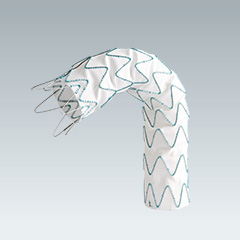 Thoracic stent graft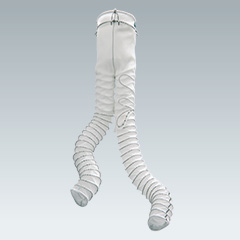 Abdominal stent graft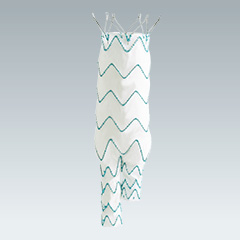 Abdominal stent graft
Hybrid Graft
Used as a combination of artificial blood vessel and stent graft to enable surgeons to treat patients in one procedure instead of the previous requirement for two separate procedures.