Top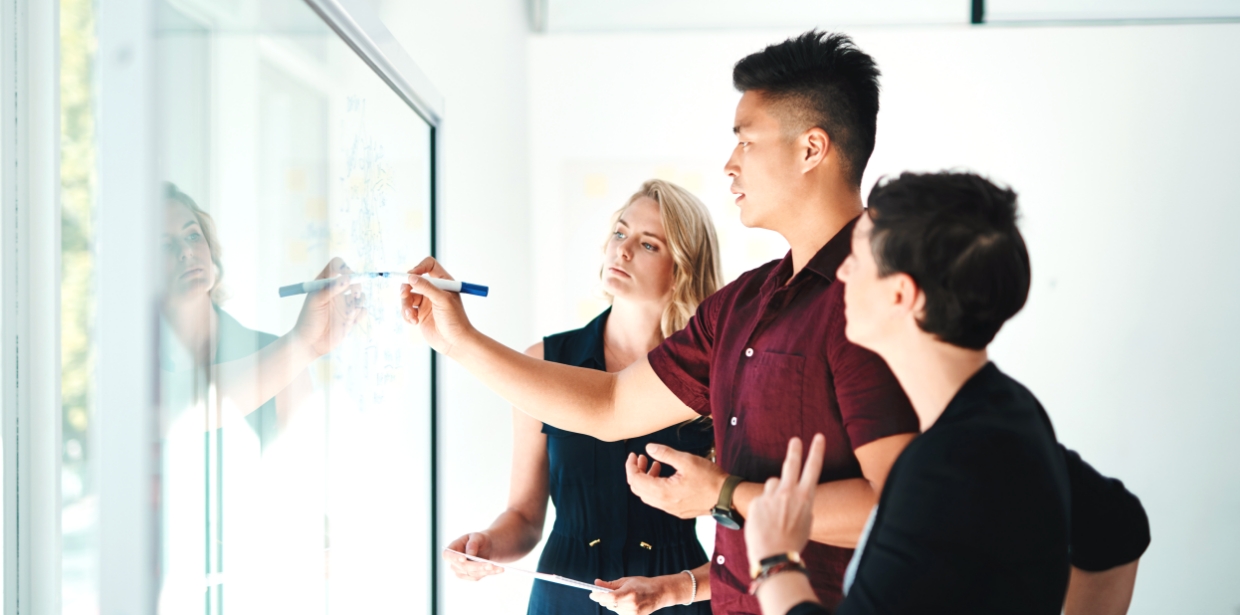 Terumo's strengths
—the 3Ds
Focus in solutions: The 3Ds
This is an introduction to Terumo's unique strengths, which are diverse core technologies and device groups, and their direction the "3Ds."
01 Delivery
High value-added biological access and delivery for advanced medical care
Biological access and delivery technologies (technologies that deliver medical devices and pharmaceuticals to the appropriate body part) are considered Terumo's traditional strengths. These are the core technologies that we have advanced with guidewires, sheaths, catheters, and the world's thinnest injection needle, etc., which have continued to receive trust in medical settings for over 30 years. We will fully utilize these core technologies to continue providing new high value-added solutions for advanced disease treatment.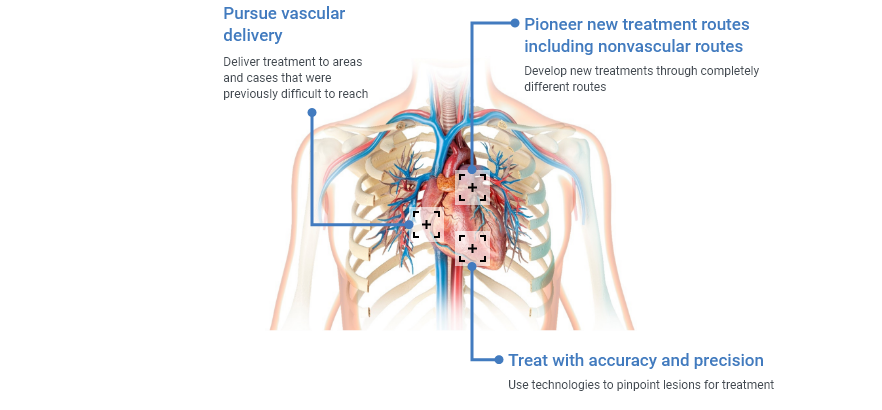 02 Digital
Disease-based approach focused on improving long-term patient's quality of life (Patient Journey)
Based on the idea of a Digital Patient Journey & Care, we aim for a society where we can provide the optimal treatment for each patient, achieve a lifestyle that is not focused on disease even at home, and achieve digital, efficient, and cost-effective treatment through "connecting" inside and outside the hospital and before and after treatment using digital technologies. We aim to improve the quality of life of chronically ill patients and achieve a 100-percent treatment completion rate by providing integrated solutions powered by digital technologies.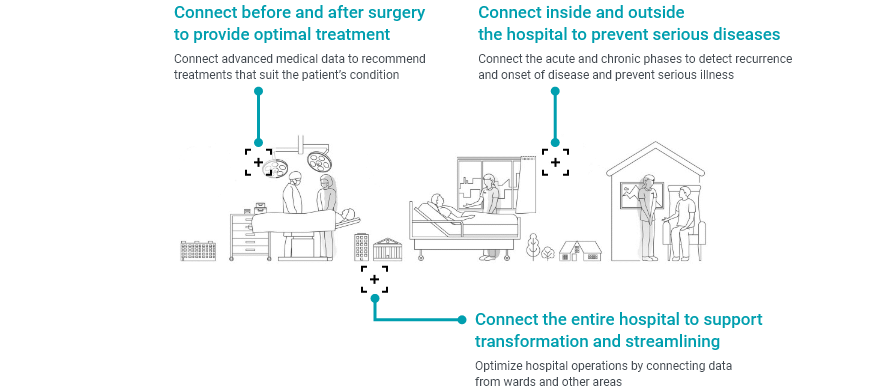 03 Deviceuticals™
Maximize drug effectiveness through innovative devices
Through partnerships with pharmaceutical companies, Terumo has created new values, such as providing combination products that combine devices and pharmaceuticals, helping improve "the treatment effectiveness of pharmaceuticals" and achieve "the optimal dosing for the patient's condition." We will continue to contribute to the fields of dosing management systems for acute renal failure and heart failure patients with high social needs, the latest regenerative and cell therapies, and biopharmaceuticals.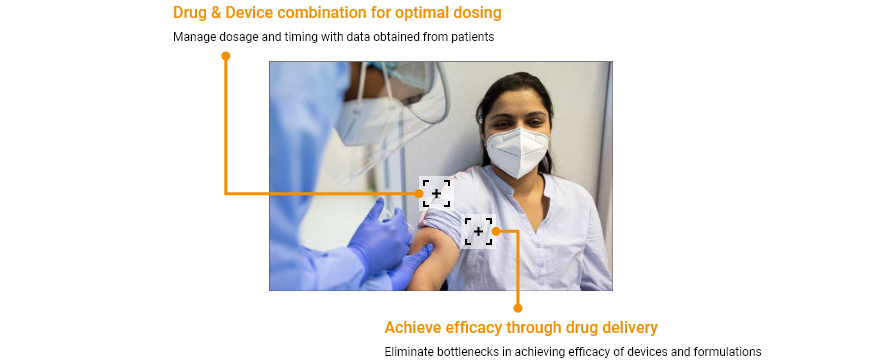 Toward innovation and synergy
to drive future growth for Terumo
Looking even further ahead of the five years of the GS26, we are proactively taking on the challenge of shifting our focus from selling products to providing solutions for the issues face with healthcare professionals and patients. Currently, we are already exploring the following themes. As healthcare never stops changing, Terumo has slightly changed its traditional views by coming up with unique solutions and proactively proposing them while listening to opinions in from medical settings and patients.