Top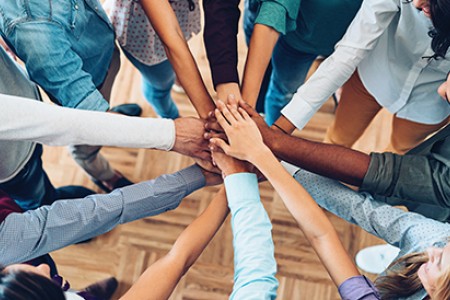 At the Terumo Group, we promote the acceptance of diverse associates of all ethnicities, nationalities, genders, religions, and disabilities and respect for individuals with the aim of creating working environments that enable associates to grow along with the organization. By accepting a wide range of differing values and promoting mutual recognition of diversity, we aim to be a company where differing ideas and knowledge are fused to create new value. At Terumo, we established the Diversity Promotion Department in 2013 to promote diversity on a company-wide basis from a variety of perspectives.
Promotion of Active Participation by Female Associates
As a first step in channeling the mutual recognition of diversity toward corporate growth, Terumo's top management has been committed to promoting active participation of female associates in Japan. To create the environment, culture, and awareness that enable greater participation by women, we provide all associates, regardless of gender, with opportunities to think about their values and the careers they would like to build going forward. We also promote the development of a working culture that is conducive to associates acknowledging each other and working comfortably, regardless of their backgrounds and abilities. As of March 31, 2020, 16.6% of Terumo's associates and 7.7% of its managers were women.
Number and Percentage of Female Managers (Terumo Corporation)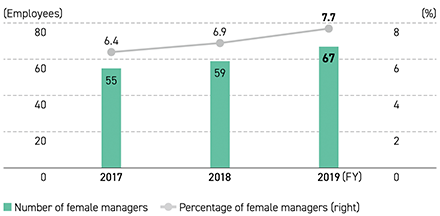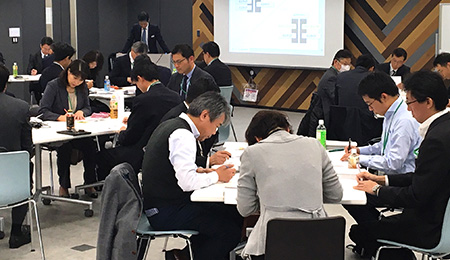 Diversity management training
Promotion of Active Participation by Global Human Resources
The Terumo Group aims to be an organization where diverse human resources can play an active role, regardless of race or nationality. As a major initiative of the group, we are conducting the "Global Mobility Program," which promotes the transfer of associates from Japan to overseas group companies and between overseas group companies across countries and organizations in order to promote global human resources.
In Japan, we are engaged in recruiting overseas human resources regardless of nationality and promoting the recruitment of global human resources by accepting overseas university students and international students in Japan as interns. We are also working to create an environment where every associate—regardless of nationality or language—can work more comfortably. For example, we have established internal infrastructure such as bilingual internal emails and office bulletin boards to assist English-speaking foreign associates.
Promotion of Active Participation by Senior Associates
In Japan, Terumo introduced Terumo Expert System (TES) in fiscal 1998 as a way to rehire retirees with outstanding skills and expertise. Many such associates have been brought back to work through TES and continue to make the most of the expertise they developed over many years. These Terumo experts work not only in highly specialized areas but also in a variety of other fields where they contribute to the company by drawing on their wealth of experience to provide guidance and advice to younger associates.
Employment of Individuals with Disabilities
In Japan, Terumo promotes the employment of individuals with disabilities. In fiscal 2018, we accelerated our efforts to support the development of workplace environments in which associates with disabilities can feel more comfortable to work and better exercise their talents. Specifically, we introduced a new system in which associates with certifiable disabilities can receive 12 days of annual special paid leave to provide them with peace of mind when taking days off for hospital visits, hospitalization, or simply resting when in poor health. As of March 31, 2020, individuals with disabilities comprised 2.2% of our workforce in Japan. We will continue our efforts to increase the employment of individuals with disabilities by undertaking initiatives that enable them to fully exercise their capabilities.
Initiatives for Sexual and Gender Minorities
In order to create a workplace environment wherein associates with different backgrounds respect each other and allow each individual to maximize their ability, Terumo is engaged in various initiatives from the perspective of sexual and gender minorities such as the LGBT community.
Main initiatives in Japan
Prohibition of harassment for sexual orientation and gender identity in labor regulation (January 2017)
Implementation of harassment education including harassment prevention related to sexual orientation and gender identity for all associates
Conducting lectures and seminars by external lecturers
Diversity & Inclusion Data
 
FY2017
FY2018
FY2019
Female associates
Number of female associates
702
758
847
Ratio (%)
14.7
15.4
16.6
Female managers
Number of female managers
55
59
67
Ratio (%)
6.4
6.9
7.7
Average age
Male
42.50
42.31
42.17
Female
36.97
37.08
37.10
Average years of service
Male
19.3
19.0
18.8
Female
12.7
12.7
12.5
Male associates taking childcare leave
Ratio of applicable male associates taking childcare leave (%)
48.6
53.9
63.4
Average days of taking childcare leave
-
16.9
12.4
Retirees rehired under TES*
Retirees
75
108
106
Number of retirees rehired under TES
65
84
83
Ratio of retirees rehired under TES (%)
87
78
78
Individuals with disabilities
Ratio of employees with disabilities (%)
2.16
2.24
2.20
Scope: Terumo Corporation
*

TES: Terumo Expert System (Rehiring system of Associates after Mandatory Retirement)