Top
TOKYO, JAPAN – September 15, 2023 – Terumo Corporation (TSE: 4543) today held "Terumo Patient's Day 2023" to connect with Terumo's Group Mission of "Contributing to Society through Healthcare", and for each associate to reconfirm their day-to-day contribution at work ultimately leads to the well-being of patients.
Started in 2013, Terumo Patient's Day is celebrated globally throughout the Terumo Group, and the year 2023 marks the 10th anniversary of the event. Every year, various activities to engage with patients and medical settings are organized at the group sites around the world, such as healthcare provider speaker events, visits to hospitals, and blood donation drives.
This year, an online event centered on stroke was held for associates working in Japan. The program includes an awareness session by a neurosurgeon, video message from a stroke patient, and presentation by associates from the Neurovascular business.      
Commenting on the occasion, Shinjiro Sato, President and CEO, Terumo Corporation said "I am delighted to celebrate this special day with our associates from all over the world. By allowing us to interact with patients, look back on our activities, and think about the future of healthcare, Terumo Patient's Day represents an ideal opportunity to reaffirm our Core Values and unwavering commitment to the Group Mission".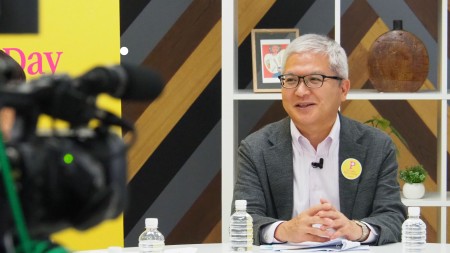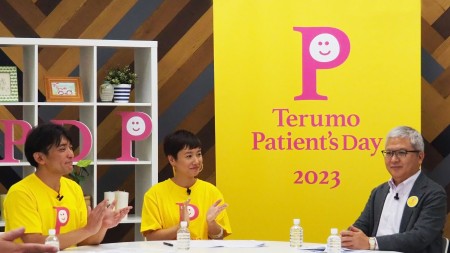 About Terumo
Terumo (TSE: 4543) is a global leader in medical technology and has been committed to "Contributing to Society through Healthcare" for 100 years. Based in Tokyo and operating globally, Terumo employs more than 30,000 associates worldwide to provide innovative medical solutions in more than 160 countries and regions. The company started as a Japanese thermometer manufacturer, and has been supporting healthcare ever since. Now, its extensive business portfolio ranges from vascular intervention and cardio-surgical solutions, blood transfusion and cell therapy technology, to medical products essential for daily clinical practice such as transfusion systems, diabetes care, and peritoneal dialysis treatments. Terumo will further strive to be of value to patients, medical professionals, and society at large.
Media Contact
Corporate Communication Dept., Terumo Corporation