Top
TOKYO, JAPAN – December 1, 2022 – Terumo Corporation (TSE: 4543) today announced that the reimbursement coverage within the Japanese medical insurance system has expanded for the Dexcom G6 CGM System, as of December 1, 2022. With the newly added category of "C150", a wider group of people with diabetes will be eligible to receive reimbursement using the Dexcom G6 CGM System in Japan.
The Dexcom G6 CGM System is a real-time glucose monitoring system developed and manufactured by Dexcom Inc., and
Terumo has been marketing the product in Japan since 2021
. A wearable sensor is attached to the user's abdomen, and glucose measurements are automatically transmitted every five minutes to a monitor or a smart device with a dedicated application installed. With the monitor and/or app, users can check their real-time glucose values and trends with a visualized graph. The Dexcom G6 CGM System also has a function that notifies users when glucose measurements fall outside the pre-set target range and alerts the user when it predicts that hypoglycemia will occur in 20 minutes. Compared to the traditional blood glucose meter, the Dexcom G6 CGM System provides abundant data such as glucose level trends, which can help users manage their diabetes more effectively. Globally, there are more than 1.25 million Dexcom G6 CGM System users.
In the two reimbursement categories the Dexcom G6 CGM System has been previously covered, those that were eligible to be reimbursed were limited to a person with type 1 diabetes, or a person with type 2 diabetes with the conditions of unstable glycemic control. In addition, hospitals had to apply for eligibility to prescribe the Dexcom G6 CGM System and receive reimbursement, and only facilities that meet a specific criteria were able to submit application.
The newly added "C150" category covers all people who undergo insulin self-injection at least once a day, regardless of the type of diabetes, to use the Dexcom G6 CGM System under the Japanese medical insurance program. Furthermore, there is no need for hospitals to submit for eligibility since with the new category, all facilities can receive reimbursement. 
Terumo will continue to contribute to advancing healthcare and enhancing patients' quality of life, based on its Corporate Mission of "Contributing to Society Through Healthcare".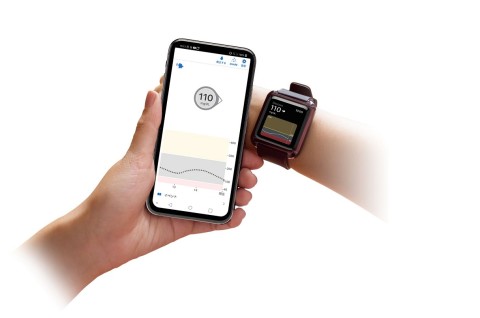 About Terumo
Terumo (TSE: 4543) is a global leader in medical technology and has been committed to "Contributing to Society through Healthcare" for 100 years. Based in Tokyo and operating globally, Terumo employs more than 30,000 associates worldwide to provide innovative medical solutions in more than 160 countries and regions. The company started as a Japanese thermometer manufacturer, and has been supporting healthcare ever since. Now, its extensive business portfolio ranges from vascular intervention and cardio-surgical solutions, blood transfusion and cell therapy technology, to medical products essential for daily clinical practice such as transfusion systems, diabetes care, and peritoneal dialysis treatments. Terumo will further strive to be of value to patients, medical professionals, and society at large.
Media Contact
Corporate Communication Dept., Terumo Corporation