Top
TOKYO, JAPAN - September 19, 2018 - Terumo Corporation (TSE: 4543) today announced that it has launched the Ultimaster™ Tansei™ drug eluting stent (DES) in Japan. Terumo has already launched the product in Europe in May, and will expand its DES sales coverage to other areas.
Furthering Terumo's core philosophy of developing technologies that address unmet needs, the introduction of the Ultimaster Tansei DES allows physicians to reach and treat complex anatomies both with radial and femoral access with confidence based on the results of comprehensive clinical program of Ultimaster DES. The improvements made on the tip and shaft will facilitate stent delivery in complex lesions and enhance Ultimaster Tansei usability, making easier stent navigability through the blood vessels by creating the experience of exceptional pushability.
While offering optimal therapeutic alternatives to healthcare professionals, Terumo will work to contribute to improving the quality of life of patients worldwide in the future.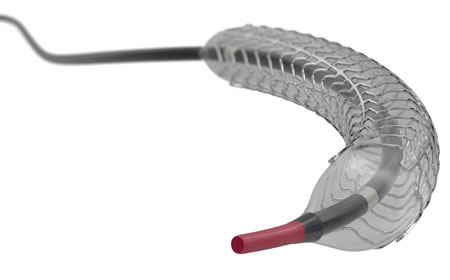 About Terumo
Terumo (TSE: 4543) is a global leader in medical technology and has been committed to "Contributing to Society through Healthcare" for 100 years. Based in Tokyo and operating globally, Terumo employs more than 28,000 associates worldwide to provide innovative medical solutions in more than 160 countries and regions. The company started as a Japanese thermometer manufacturer, and has been supporting healthcare ever since. Now, its extensive business portfolio ranges from vascular intervention and cardio-surgical solutions, blood transfusion and cell therapy technology, to medical products essential for daily clinical practice such as transfusion systems, diabetes care, and peritoneal dialysis treatments. Terumo will further strive to be of value to patients, medical professionals, and society at large.
Media Contact
Corporate Communication Dept., Terumo Corporation