Top
TOKYO, JAPAN - May 24, 2018 - Terumo Corporation (TSE: 4543) announced today that it has launched the Ultimaster™ Tansei™ drug eluting stent (DES) in Europe during EuroPCR 2018, the World's Leading Cardiovascular Intervention Course, with the interim results of large scale clinical trials. Terumo aims to achieve the global revenue of 22 billion yen in the fiscal year ending March 31, 2019 as a whole DES.
Furthering Terumo's core philosophy of developing technologies that address unmet needs, the introduction of the Ultimaster Tansei DES allows physicians to reach and treat complex anatomies both with radial and femoral access with confidence based on the results of comprehensive clinical program of Ultimaster DES. The improvements made on the tip and shaft will facilitate stent delivery in complex lesions and enhance Ultimaster Tansei usability, making easier stent navigability through the blood vessels by creating the experience of exceptional pushability.
During EuroPCR 2018, the world's leading cardiovascular intervention course held in Paris (France), the Ultimaster Tansei was used in live demonstration cases.
"During the live-case transmissions yesterday, I implanted four Ultimaster Tansei stents from Terumo", said Dr. Jean Fajadet, Interventional Cardiologist from Clinique Pasteur, Toulouse (France). "The improved deliverability of this new drug eluting stent system will allow us to treat the most challenging patients' anatomies with more confidence".
Additionally during the congress, the Ultimaster series of clinical results presented as 4 late breaking clinical trials, and in dozens different non sponsored scientific sessions have been drawing a considerable amount of interest among cardiologists. Moreover, the first interim analysis of recently finished e-Ultimaster global registry, which enrolled more than 37,000 patients in more than 400 hospitals worldwide have also been presented for the first time.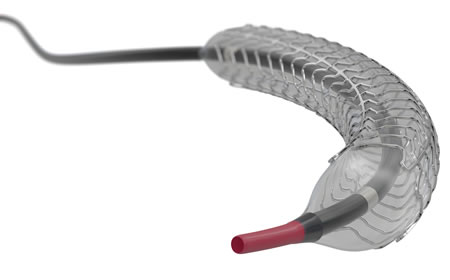 About Terumo
Terumo (TSE: 4543) is a global leader in medical technology and has been committed to "Contributing to Society through Healthcare" for 100 years. Based in Tokyo and operating globally, Terumo employs more than 30,000 associates worldwide to provide innovative medical solutions in more than 160 countries and regions. The company started as a Japanese thermometer manufacturer, and has been supporting healthcare ever since. Now, its extensive business portfolio ranges from vascular intervention and cardio-surgical solutions, blood transfusion and cell therapy technology, to medical products essential for daily clinical practice such as transfusion systems, diabetes care, and peritoneal dialysis treatments. Terumo will further strive to be of value to patients, medical professionals, and society at large.
Media Contact
Corporate Communication Dept., Terumo Corporation